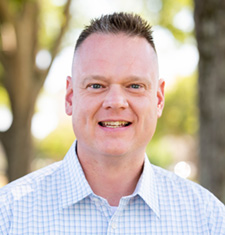 The holidays are a time for giving thanks and spending time with loved ones. Unfortunately, many Mississippians will struggle with hunger this holiday season. One in five Mississippians and one in four Mississippi children are hungry.
"Food insecurity" is a household's inability to provide enough food for every person to live an active, healthy life. And food insecurity does not discriminate. It affects every age and demographic. Celebrating the holidays comes with greater expenses for a family, and that could make putting food on the table for many of our neighbors more difficult.
During this season of gratitude and giving back, we as a community can work together to assist those most in need. We can help by making an effort to learn and understand the issues our neighbors are facing. While hunger is a crisis many Mississippians face, there are programs and organizations working to bridge the gap for local families.
The Hunger Coalition of Northeast Mississippi is actively working to close the gaps on food insecurity in our communities. We search for ways to meet the needs of our food insecure families by partnering with local food pantries, hot meal services, and weekend backpack programs that serve children. These partner organizations have been on the front lines of meeting the needs and they work tirelessly throughout the year to do so.
The Hunger Coalition of Northeast Mississippi has partnered with the American Heart Association to work to expand SNAP Incentive programs across the state—creating additional opportunities for families to access fresh fruits and vegetables.
The need for access to affordable, healthy and quality food goes beyond the holiday season. Well into next year and beyond, many members of our community will still not have access to affordable, nutritious meals. SNAP incentive programs assist people by doubling up the benefits when you purchase fresh fruits and vegetables at participating locations.
We are currently searching for local grocery stores that would be willing to partner with us in this endeavor. These partnerships not only improve the quality of life for SNAP recipients but also generate additional revenue for the participating grocery stores.
During this season of giving and reflecting, we urge you to remember that hunger does not happen only at holidays but all throughout the year. You can make a difference by volunteering, donating financially, and advocating for SNAP incentives with our state legislators.
As we give back this month, remember that hunger in our community does not stop there. Your continued support can change the lives of many of your neighbors. Supporting efforts to "grow the good" not only helps work to end hunger but also supports an overall healthier and happier Mississippi.