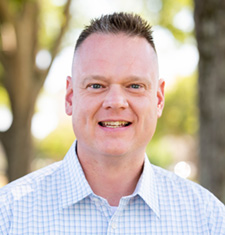 Now that we are living a more normalized daily life, feeling less stressed about contracting COVID-19, we would like to believe that many of the negative impacts from it have evaporated. However, that would be far from the truth.
The reality is that our current trends find most of our local food pantries are serving more households now more than ever before. During 2021, we believed that once things were stabilized that we would begin to see a decrease in the calls for assistance and the numbers of households accessing food pantry services. Unfortunately, those hopes never materialized.
In my role as director of the St. Luke Food Pantry, I have seen the numbers of households coming through each week do nothing but increase. Prior to the pandemic, the St. Luke Food Pantry served an average of 1,200 households per month and that was a steady average for several years. As you would expect, during the pandemic the number of households increased rather quickly.
Throughout 2022 the numbers have only risen higher. Earlier this year, we reached a point that I never dreamed we would hit — 2,000 households served in a month. Then a few months later, we hit another milestone — 2,400 households served in a month. Exactly double the numbers from pre-pandemic. In just the last couple of months we have hit over 2,700 households.
These are staggering numbers that include real families right here in Northeast Mississippi. The vast majority of them are residents of Lee County, but there are several that are seeking services from surrounding counties.
The big question is why, why are so many people seeking assistance? It's basic economics; the cost of everything has gone up. Food, utilities, gasoline, rent, and the list goes on. Too often people are having to make the difficult decision between buying medication, food, and paying for rent and utilities. That is why the food pantries and other food services exist.
However, these extraordinary numbers have put an incredible strain on every aspect of the system. Food banks, which have historically been the main source of food for pantries, have been unable to keep up with demand. That forced local food pantries to purchase food from other vendors at much higher prices. In recent weeks the amount of food available from food banks has finally increased to help meet the needs of the pantries. The sad part is that pantries have exhausted many of their reserves to meet demand.
As we draw closer to Thanksgiving and the holiday season, many people see this as a time to give back to the agencies that are helping to care for the food insecure residents of our community. A favorite activity is doing a food drive, these drives often happen in workplaces, schools, and offices. It feels good to bring food and collect it. The reality is that the food drives don't even make a dent into the needs of the food pantries. The other truth is that food supplying agencies need help year-round, not just during the holiday season.
If you want to make a difference you have a few options: find the local pantry in your community and give them a monetary donation. If you don't know who or where they are, then you can find a listing on our website at hungercoalitionnems.org. If you want to have a greater impact, maybe consider becoming a monthly supporter of the Hunger Coalition. There's a donate button on the website. The Hunger Coalition serves agencies in eight counties in Northeast Mississippi.