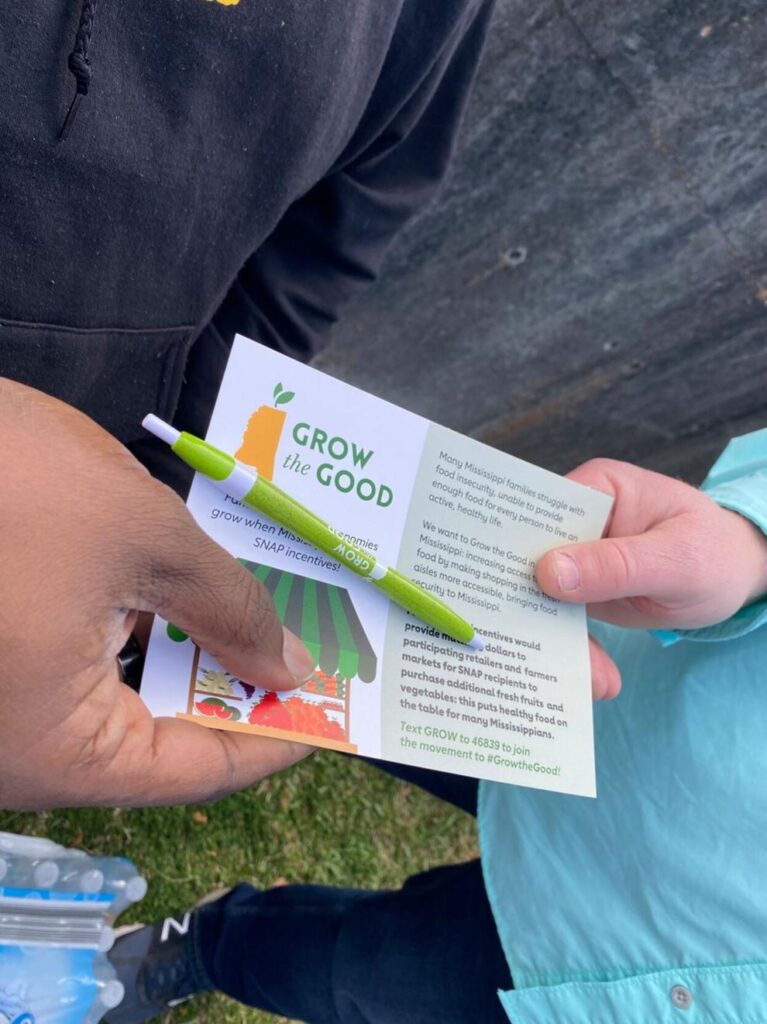 The American Heart Association and Jason Martin of Tupelo, executive director for the Tupelo/Lee County Hunger Coalition, have partnered to create awareness for the Grow the Good initiative, an effort to promote SNAP Incentive programs to increase access to fresh, healthy foods.
AHA teamed up with regional leads across the state, with Martin serving as the Tupelo regional lead. Martin partnered with Mobile Manna in Tupelo, a newly created food truck ministry program developed by members and friends of Wesley United Methodist Church to provide hot meals to food insecure residents in Lee County, at its first event at the Tree of Life Free Clinic on March 20.
Patients at the Tree of Life Free Clinic were able to pick up hot meals immediately after their clinic visits and received the Grow the Good information to take home with them.
"Residents of this community need to know about the benefits of SNAP along with the potential benefits of healthy food incentives," Martin said. "We are working to increase access and affordability of fresh fruits and vegetables for all Mississippians."
SNAP Incentive Programs double the value of SNAP benefits spent at participating farmers markets and grocery stores. The goal is helping low-income families eat more healthy food and benefitting local farmers and economies.
The USDA defines food insecurity as a household's inability to provide enough food for each person to live an active, healthy lifestyle. Food insecurity can also occur when there is an abundance of processed, pre-packaged, calorie-dense foods, because these foods do not contain adequate nutrition.
One in five U.S. adults struggles with hunger. One in four struggling is a child, according to Feeding America on Food Insecurity. In Mississippi, one in seven, or 455,000 Mississippi residents, receives benefits from SNAP, according to USDA SNAP Data and Mississippi Department of Human Services.
The AHA worked with individuals and organizations across the state to pass legislation during the 2021 Legislative Session to allocate $700,000 annually to authorized retailer incentive programs to support and sustain SNAP Incentive Programs. The legislation was not successful during the 2021 session, but the AHA will continue its awareness campaign and reintroduce the topic in the 2022 session.